Sivota is a wondrous coastal village, located 30 kilometers away from Lefkada town, on the South East of the island. Its charming harbor offers unique evening strolls and its local character invites you to nurture a sense of belonging.
A quiet fishing village by day transforms into a cosmopolitan place when the sun goes down. Sivota is reasonably considered to be a high-end resort.
A ten-minute drive away from the picturesque village of Sivota, Iris Villas Lefkada stands tall on the edge of the hill, offering a private, elegant setting.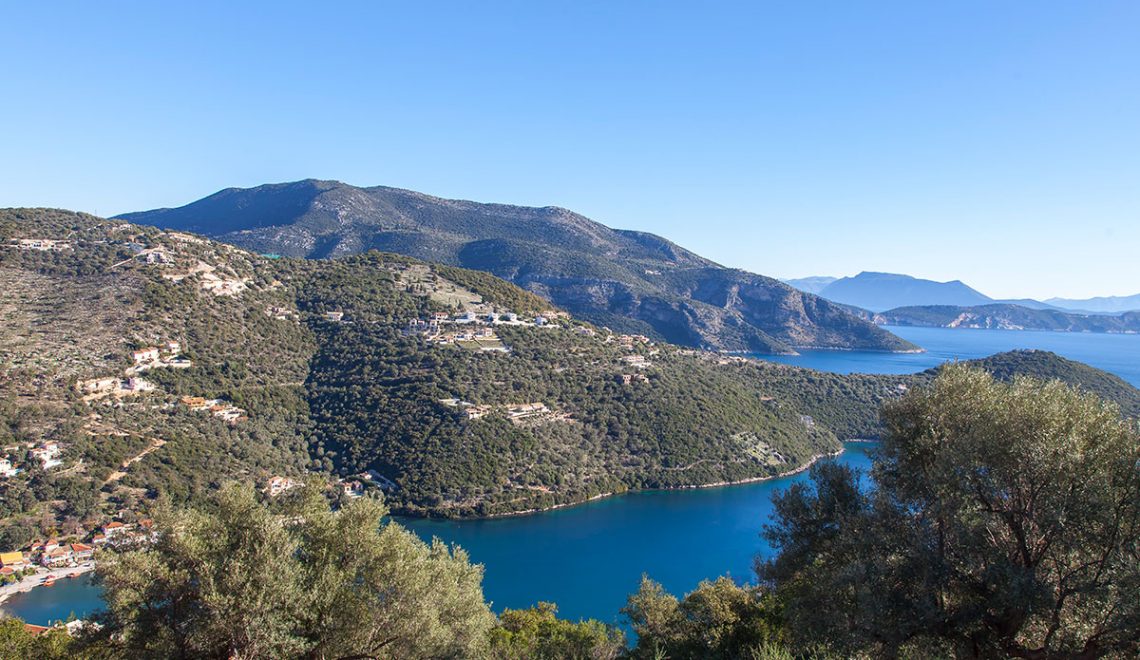 Lefkada is a lovely lush Island paradise that stands among the seven main Islands of the Ionian Sea. This island is famous for its globally renowned beaches, incredible mountain sceneries and phenomenal waters. The beaches of Porto Katsiki and Egremni on the Southeastern part of the island, as well as Kathisma, Agios Nikitas, and Milos, are renowned worldwide for its outstanding natural beauty.
Two short drives from the village of Sivota are Nydri, a cosmopolitan destination that offers a plentiful of waterfall activities, and Vasiliki, whose spectacular azure waters are one of Europe's go-to windsurfing spots.
You may notice that the Island's architecture is greatly influenced by the Venetian civilization, resulting in colorful buildings with unique tin elements. Most of the island's mountain villages are known for their picturesque landscapes, authenticity, local products and traditions, and most importantly, people.
Myths and narrations surround the island, its history and traditions. German archaeologist W. Dörpfeld suggested that Lefkada was Homer's Ithaca and that Odysseus's palace was located on the south side of Lefkada, in Nydri Town. A different myth speaks of Sappho's suicide in Cape Lefkada, while other myths relate the island to the ancient Greek goddess of love, Aphrodite.
You will be astounded to learn how much beauty the island of Lefkada has to offer for a romantic retreat, social gathering, or family excursion.
Lefkada is the only island that is connected to the mainland through a floating bridge, making traveling to Lefkada fairly accessible.You can thus either reach us by car via Athens airport (ATH), or fly to Aktion Airport (PVK), which is located an hour away from Iris Villas Lefkada.